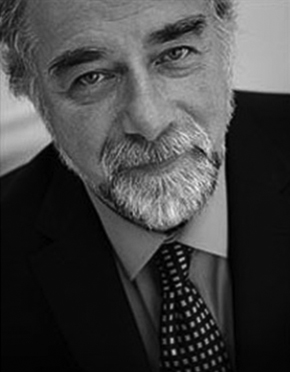 Bruce Brown, Royal College of Art in London (Great Britain)
Bruce Brown is Visiting Professor at the Royal College of Art in London. Previously he was Pro-Vice-Chancellor for Research at the University of Brighton, Dean of the Faculty of Arts and Humanities and Professor of Design. He was selected by the Funding Councils for England, Northern Ireland, Scotland and Wales to chair the Main Panel responsible for Arts and Humanities in the UK Research Excellence Framework 2014. He recently has worked for organizations in Austria, Portugal, Hong Kong, and Israel and lectured widely on research in the arts. He is an editor of Design Issues Research Journal and a Fellow of the Royal Society of Arts.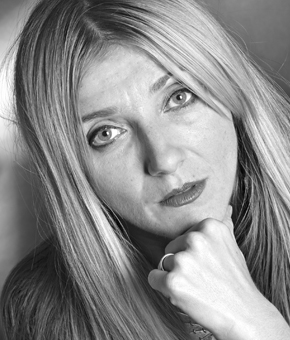 Anna Bernagozzi, ENSAD – École Nationale Supérieure des Arts Décoratifs (France)
Anna Bernagozzi has been professor of design theory and history at ENSAD (École Nationale Supérieure des Arts Décoratifs) in Paris since 2004; she also heads the Object Design MA program at the same school. Dating back to 1766, the École Nationale Supérieure des Arts Décoratifs is an academy under the umbrella of the French Ministry of Culture and Communication. ENSAD's mission and goal is the artistic, scientific, and technical training of designers capable of undertaking any project in many disciplines of the decorative arts. She is also a consultant for various design editors and brands in semiotics, trends, marketing, and focus groups, and prepares case studies for international agencies and companies. She has worked as an editor and journalist for design magazines and as a curator.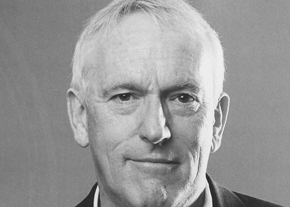 James Woudhuysen, journalist, author of books (Great Britain)
Journalist by profession (he writes for Blueprint magazine, among others), he is the author of books and White Papers on robots, construction, energy, transport and IT. He is visiting professor in forecasting and innovation at London South Bank University. In Vienna, in April 2016, he spoke at the European Geosciences Union General Assembly conference Plan it Earth: Is there enough resource for all?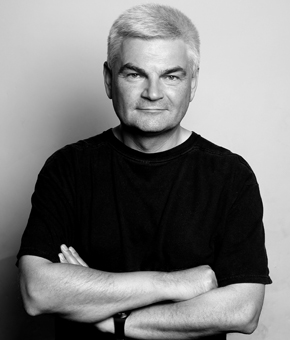 Edwin Bendyk, Journalist, Reporter, and Writer (Poland)
He works for POLITYKA weekly, where he runs the science department. He has published four books: Zatruta studnia. Rzecz o władzy i wolności [The Poisoned Well: On Power and Freedom] (W.A.B., 2002), Antymatrix. Człowiek w labiryncie sieci [The Anti-matrix: Man in the Labyrinth of the Web] (W.A.B, 2004), Miłość, wojna, rewolucja. Szkice na czas kryzysu [Love, War, Revolution: Sketches for a Time of Crisis] (W.A.B, 2009) and Bunt Sieci [The Revolt of the Web] (POLITYKA, 2012). In 2014 he joined Jacek Santorski and Witold Orłowski in publishing Jak żyć w świecie, który oszalał [How to Live in a World That Has Gone Mad].
He lectures on digital culture at the Sociology Department of the University of Warsaw. He also lectures at Collegium Civitas, where he runs the Center for Research on the Future. At the Polish Academy of Sciences Graduate School for Social Research he runs a seminar on new media. He is also vice-editor-in-chief of Kultura i rozwój science magazine, and a member of the Polish PEN Club and the European Council on Foreign Research.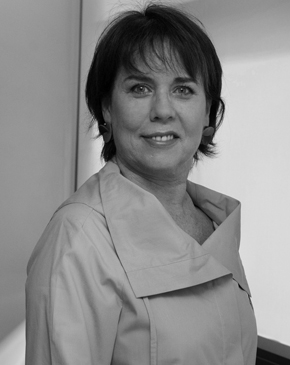 Adélia Borges, design critic, historian, and curator (Brasil)
Adélia Borges is a design critic, historian, and curator. She has written over ten books, including Design + Craft: The Brazilian Path (2011); Sergio Rodrigues (2005), and Designer não é Personal Trainer (A Designer Is Not a Personal Trainer, 2002). From 2003 to 2007, she directed Museu da Casa Brasileira, the Brazilian design museum, in São Paulo. From 1998 to 2014 she taught History of Design at the Armando Alvares Penteado Foundation (FAAP). With a degree in Journalism (University of São Paulo, 1973) she has contributed to various local and international publications in seven different languages. She often offers talks, having spoken in nineteen different countries. Since 1988, she has been organizing and/or curating over forty exhibition in Brazil, as well as in Argentina, the US, France, the Netherlands, the UK, Italy, and Japan. She is a member of the London Design Biennale's Advisory Comittee and the London Design Museum's Awards Committee. In 2013, Financial Times dubbed her "the iconic design critic." www.adeliaborges.com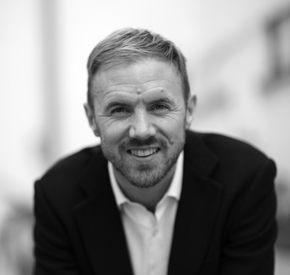 James Wallman, futurist, writer and consultant (Great Britain)
James Wallman is a futurist. He runs strategy + innovation + futures consultancy The Future Is Here. He wrote the best-selling book, Stuffocation (Penguin, 2015). Wallman has advised companies from Absolut to Zurich Financial. He has given talks from Amsterdam to Las Vegas; at venues including the Googleplex and 10 Downing Street. He has forecast the future since 2004. His opinions have appeared in The New York Times, The Financial Times, The Economist, and Wired. He has appeared on TV and radio from Australia to Brazil and the US. He has an MA in Classics from the University of Oxford.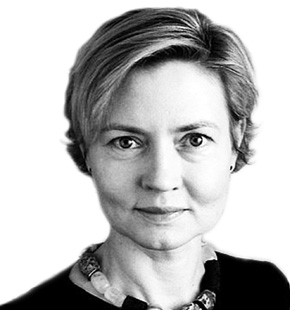 Bogumiła Jung, University of the Arts Poznan (UAP)
She was the deputy dean and dean of the Faculty of Architecture and Design at UAP, and is currently the Vice-Rector for cooperation with external stakeholders. She runs the Inspirational Design Workshop. Designer specialized in commercial glass, making projects in the field of interior design, furniture and one-off design. She is actively popularizing design, she was a member of jury of many national and international design competitions, she is an author of exhibitions and publications – professional and popular – on the subject of design. From 2013, she is the president of the SPFP Association of Industrial Designers – a nationwide organization of professionals in the field of design.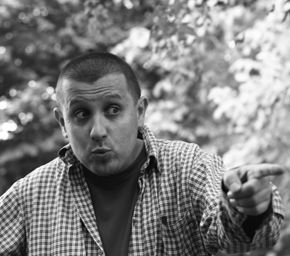 Marcin Wicha, graphic designer, writer (Poland)
Marcin Wicha is a graphic designer and partner in the Frycz i Wicha design company. He has designed covers, posters, and logos. His articles have appeared in Autoportret, Literatura na Świecie, and Tygodnik Powszechny. For several years he published weekly commentary illustrations in Tygodnik Powszechny. He contributes to Gazeta Wyborcza. He has published several books for children. In 2015 he published Jak przestałem kochać design [How I Stopped Loving Design], and in 2017, Rzeczy, których nie wyrzuciłem [Things I Haven't Thrown Away]. He was born and lives in Warsaw.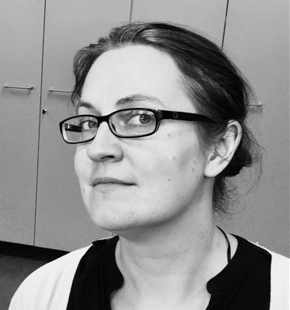 Paula Quinon, Lund University (Sweden)
Philosopher, working with concepts of natural number, quantifier and computability, from both theoretical and experimental perspective. She studies formal aspects of axiomatic arithmetic and problems with definitions of concepts such as "number" or "computation". In collaboration with specialists in early math education, she designs mathematical models of numerical cognition. Her other projects include analysis of Big Data in social media, e.g., in online-dating services. She is an artist-in-residence in Lund University Cognitive Robotics Lab, where she designs interface for Epi #Epitherobot. She works on artistic projects involving the use of logical and mathematical concepts in artistic thinking.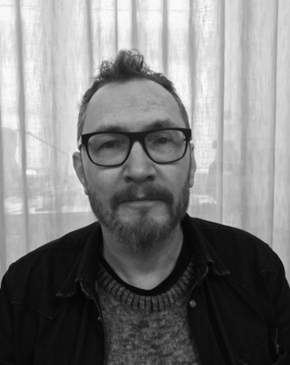 Johnny Friberg, Gothenburg University (Sweden)
Johnny Friberg is associate professor and Head of Design Department at the Academy of Design and Crafts at Gothenburg University, Sweden. He is a designer and architect who works with ques-tions related to "children's culture," "design as a bearer of meaning" and "narrative design." He works in furniture, illustration, toys/games, and music for theater and film. He has worked at the Stockholm International Toy Research Institute (SITREC) as well as Nordic Centre for Research on Toys (NCFL) and the Interactive Institute. At SITREC he was involved in many projects with a partic-ipatory design approach. Johnny is also the founder of the "Child Culture Design" Master's pro-gram, where he currently teaches.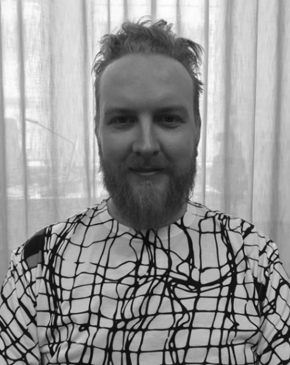 Karl-Johan Ekeroth, Gothenburg University (Sweden)
Designer and university lecturer with a background in Child Culture Design, crafts and music. His major interest lies in three-dimentional objects and spatial experiences and he has an extensive experience in creating narratives in ice and snow together with the world renown Icehotel in Juk-kasjärvi, Sweden. Karl-Johan together with Christian Strömqvist founded the design duo PinPin in 2011. Since then they have worked together in different types of design processes connected to children including play projects with companies like IKEA and Kingfisher. Karl-Johan was one of the initiators of the organization Play Without Borders, which is a non-profit organization that works with play in places where play for some reason is neglected or not prioritized. Play Without Bor-ders has been working with play internationally in countries like Kenya, Uganda and Turkey but also nationally in Sweden.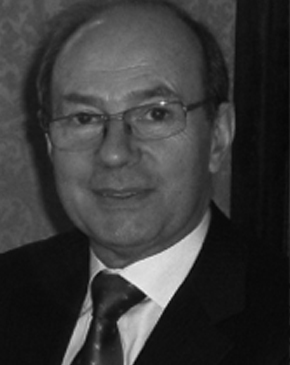 Tadeusz Płusa, Faculty of Medicine, Łazarski University in Warsaw (Polska)
In 1972 he graduated from the Faculty of Military Medicine at the Medical Academy in Łódź. In 1976 he received his PhD in medicine, specializing in internal diseases. In 1985 he became a habilitated professor in medical sciences, and until 1991 he worked as a docent at the 2nd Clinic of Internal Diseases at the Central Clinical Hospital of the Military Medical Academy. In 1989 he received his specialization in allergology, and in 1991 he became a pro-fessor of medical sciences and took a specialization in pneumonology. He has served many functions as a national consultant and editor of scientific journals. He has written 426 original works; 16 monographs in pneumonology, allergology, and maintaining health; 95 editorials; and 114 survey articles. He has participated in over 200 national conferences and congresses as a lecturer, and in over 75 foreign congresses leading sessions and holding lectures. He has organized twenty academic/training conferences for the military health service, eight interna-tional congresses and forty-local symposiums and academic meetings. Since December 2017 he has been working at the STOCER Mazowsze Rehabilitation Center in Konstancin-Jeziorn as a medical consultant. Since September 2017 he has worked at the Faculty of Medicine at the Łazarski University in Warsaw.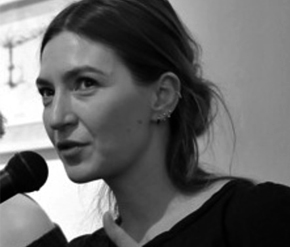 Katarzyna Kasia, Faculty of Visual Culture Management, Academy of Fine Arts in Warsaw (Poland)
She is a philosopher and a graduate of the University of Warsaw Faculty of Philosophy and Sociology, a scholarship recipient from the Italian Ministry of Foreign Affairs. Her works include Rzemiosło formowania. Luigiego Pareysona estetyka formatywności [The Craft of Formation: Luigi Pareyson's Aesthetic of Formativity] and translations of Italian philosophers (Pareyson, Vattimo etc.). She has published in Intertekst, Kultura Liberalna, and Sztuka i Filozofia. She is a member of the editorial board of Przegląd Filozoficzno – Literacki. She works with Radio Poland, and is head of the Chair of Art History and Cultural Theory.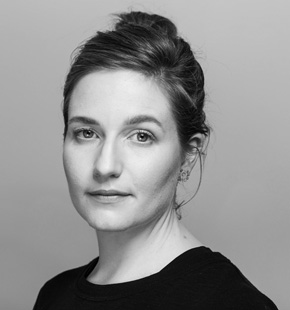 Agata Nowotny, Researcher and Consultant (Poland)
A researcher by education and by nature, she specializes in (sociological and anthropological) quality research, trend research, and creative work methods. She works with designers in the process of creating their products, services, and communications. She has many years of experience working with organizations in the private, non-governmental, and public sectors. She lecture and writes on design. She was editor-in-chief of Futu magazine. She created Poland's first education program in Design Research at the School of Form in Poznań, and has lectured at Warsaw University and the Academy of Fine Arts in Warsaw. She created the interdisciplinary NIEwidzialny DIZAJN [INvisible DESIGN] conference, and is eager to get involved in initiatives supporting the development of the design community. She founded the IDEPE (Institute of Design Activities) design reading room and meeting place.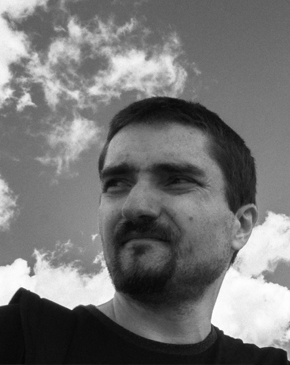 Daniel Zieliński, Faculty of Design, Academy of Fine Art in Warsaw
He graduated from the Faculty of Industrial Designat the Academy of Fine Art in Warsaw in 1997. After his studies he began working at his alma mater. He defended his PhD thesis in 2011. He works as a freelancer, mainly designing electronic equipment and inventing and creating objects that verge on art and design. He and Maria Górska have designed exhibitions for the National Museum in Warsaw and the Zachęta National Gallery of Art, among others.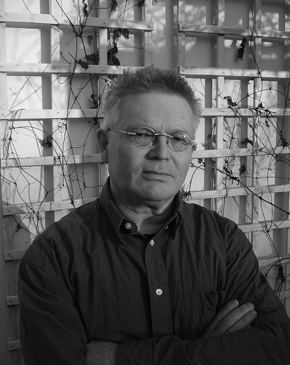 Józef A. Mrozek, Faculty of Design, Academy of Fine Arts in Warsaw (Poland)
An art and industrial design historian, he worked as an assistant from 1975-1978 at the University of Warsaw Art History Institute, gaining employment at the Academy of Fine Arts in Warsaw in 1978, where he worked in the Interdepartmental History and Theory of Art Chair until 2004. In 2005-2016 he was head of the Institute (and later the Chair) of the History and Theory of Design at the Faculty of Design. From 1998 to 2014 he lectured at the Faculty of Interior and Industrial Design at the Acad-emy of Fine Arts in Poznań. He has lectured at many foreign schools, chiefly in the USA and in Great Britain. In 1999-2003 he was editor-in-chief of Meble Plus maga-zine. He is a member of the Fair Design conference organizing committee. He is the author of numerous publications on design, applied art, and architecture. He is also a member of the Association of Art Historians.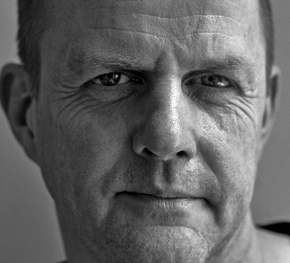 Jarosław Kozakiewicz, Faculty of Design, Academy of Fine Arts in Warsaw (Poland)
An artist who works at the intersection of sculpture, science and architecture. In his practice for almost three decades, his work has maintained a remarkably constant focus on the human body. In his artworks, environments, architectural schemes and land art projects in Poland and across Europe Kozakiewicz connects the human body with the world. Kozakiewicz's artistic-architectural projects draw on a remarkably- wide framework which includes genetics, physics, astronomy and contemporary ecology as well as deeply-historical cosmological thinking. Eschewing the certainties of science, Kozakiewicz offers a highly poetic investigation into the nature of embodied being. In 2006 Kozakiewicz represented Poland at the International Architecture Exhibition in Venice.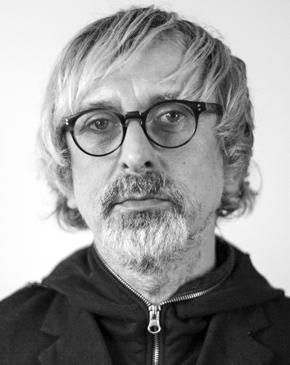 Janusz Noniewicz, Wydział Wzornictwa, Akademia Sztuk Pięknych w Warszawie
Head of the Fashion Department of the Faculty of Design at the Academy of Fine Arts in Warsaw, its founder and lecturer; curator and visual artist; literature history and theory teacher, he studies fashion and design in the context of humanities and social sciences. He runs personal educational program: "Can a fashion designer be happy?", he is the curator of exhibitions shown in galleries and museums in Warsaw (U-jazdowski Castle, Salon Akademii) Tarnów (BWA), London (Austrian Cultural Forum), Beijing (798 art zone), Vienna (Museum Quartier) and Bialystok (Galeria im. Slendzińskich).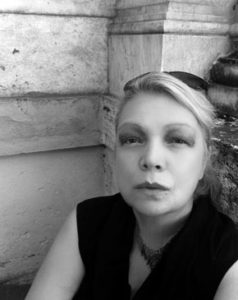 Rucsandra Unda Popp, National University of Arts in Bucharest (Romania)
PhD, Head of the Fashion Dept. at the National University of Arts, Bucharest. Born in Bucharest, she made her studies at the "N. Grigorescu" Fine Arts Institute in fashion design specialization (1978). She is an author of many fashion shows in Romania and abroad (Italy, France, Canada). She is also an author of costumes and scenography for theatre and ballet performances, and films, she collaborates with Jewish Theatre Bucharest, Masca Theatre, Theatre Constanta, Odeon Theatre and others. She co-curate retro costume exhibitions in collaboration with Adina Nanu (2008-2018). She published books: "The History of Brancoveanu Family and the Costume Performing" (2008), "Costume Performing" (2004), "Costumes for the Swan Lake" (2004). Since 1990 she has been working at UNA, where she teaches costume performing, history of costume, show costume in the Fashion and Scenography Departments. She is member of UAP and AIAP (Romania) ARPAC (France).